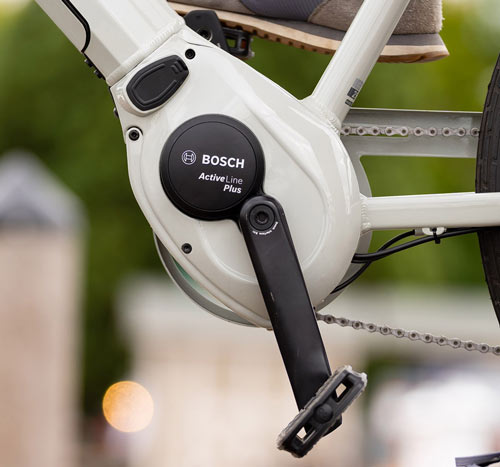 Motor
IZIP electric bikes integrate some of the most efficient, state-of-the art, mid-drive and hub-drive electric motor systems which include a drive unit, battery pack, display and user interface.
The motor sends power to the bike's drive train which acts like your variable speed transmission.
You control the assist level (typically 3-4 levels) and the motor only kicks in when you pedal.
This all happens in direct proportion to your pedaling input, using a series of sophisticated torque and speed sensors. This, in turn, delivers a natural riding feel that generates smiles for miles.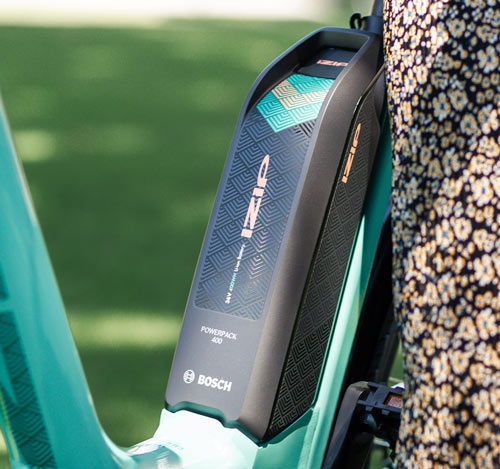 Battery
IZIP electric bikes are equipped with safe, high-quality, rechargeable, and removable lithium-ion battery packs.
These are either integrated into or mounted to the bike's seattube or downtube for optimal weight distribution and low center of gravity for exceptional handling.
These efficient and long-lasting battery packs contribute to how far you can ride. Higher watt hour (Wh) rated packs have more stored energy capacity and enable longer distance rides.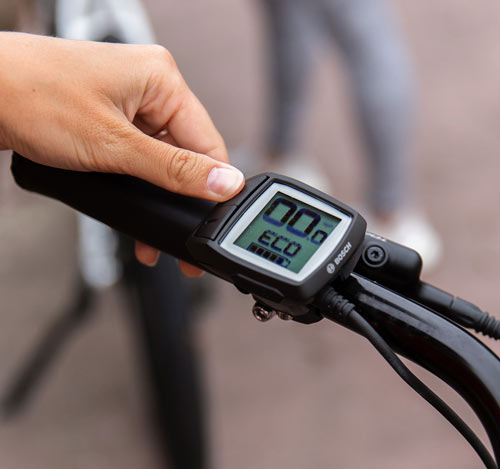 DISPLAY & USER INTERFACE
IZIP electric bikes come with these user-friendly displays that enable you to see and control all the settings on your eBike.
This allows you to dial-in your level of assist while showing you your speed, distance traveled, and the battery power you have remaining.
This display is located right at your fingertips, so you never have to take your hands off the grips, keeping you in complete control - in a cool, calm and collected fashion.
OUR eBIKES ARE CLASS 1 & CLASS 2
Enjoy your next adventure, day date, or commute on an IZIP Class 1 electric bike. Make your next hauling job speedy and fun on the IZIP 'Tristar Plus' Class 2 electric trike with throttle.